[ Education ] PENTAVILLE SCHOOL , Creche, Nursery, Primary & College. Is The Best for the Child You Love. – KOSERENAIJA – L'ECOLE PENTAVILLE, Garderie, Primaire & College. Est le meilleur pour l'enfant que vous aimez.
The long vacation has ended and the new academic year is here. We find it very important to take your lovely kids to the best schools around as we recommend for you the; PENTAVILLE SCHOOLS, Creche, Nursery, Primary and College where educating your children is the passion of their teachers.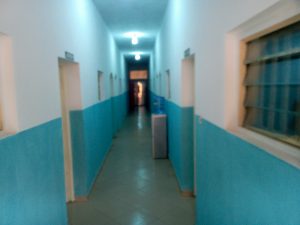 PENTAVILLE SCHOOL is approved by Government and it is located at 17 Oladipupo Fafore Street Santos Layout Akowonjo and 111B Shasha Road Abati Bus stop Akowonjo Lagos State .
Classroom   (La classe)
The facilities include conducive learning environment fully air-conditioned classes, air-conditioned school buses, music classes and lots more . Computers and other learning gadgets are employed to teach their students Montessori at the nursery . 
Nigerian and British curriculum at the college.
Kindly check out our french translation below.
KOSERENAIJA FRANCAISE 
Les longues vacances sont terminées et la nouvelle année scolaire est arrivée. Nous trouvons très important d'emmener vos beaux enfants dans les meilleures écoles de la région, car nous vous recommandons L'ÉCOLES PENTAVILLE, Crèches, Primaires et Collèges où l'éducation de vos enfants est la passion de leurs enseignants.
L'ÉCOLE  PENTAVILLE est approuvée par le gouvernement et elle est située au 17, rue Oladipupo Fafore Santos Layout Akowonjo et à l'arrêt 111B Shasha Road Abati Bus, dans l'état de Akowonjo Lagos.
Les installations comprennent un environnement d'apprentissage propice, des cours entièrement climatisés, des bus scolaires climatisés, des cours de musique et bien plus encore. Les ordinateurs et autres gadgets d'apprentissage sont utilisés d'enseigner à leurs élèves Montessori à la crèche.
Programme nigérian et britannique au collège.
PENTAVILLE ÉCOLES POUR L'ENFANT QUE VOUS AIMEZ TÉLÉPHONE.
PENTAVILLE SCHOOLS FOR THE CHILD YOU LOVE PHONE
Contact  ( Contactez)  +234 08023269162 / 08067281378 .. 
Email (Courriel ) : pentavilleschools@yahoo.com .
PRIDE IN EXCELLENCE.
Fierté de l'excellence.
YOU CAN ALSO DOWNLOAD MUSIC MP3: Ocadon Gee Mono Mono.
ADVERTS (PUBLICITÉ)
–––––––––––––––––––-––––—
Call / Whatsapp +2348165786785 / +22547759672 for your best music promotions and business adverts on koserenaija.com @koserenaija. You can also scroll down the bottom to follow us on social medi.
Appelez / Whatsapp +2348165786785 / +22547759672 pour vos meilleures promotions musicales et annonces commerciales sur koserenaija.com @koserenaija. Vous pouvez également faire défiler vers le bas pour nous suivre sur les médias sociaux.
Posted By :Onyekwelu Charles
Publié par :Onyekwelu Charles