[ Official Video ] PA J – " Mask It Up " : Mp4 + Mp3 @KosereNaija #MaskItUp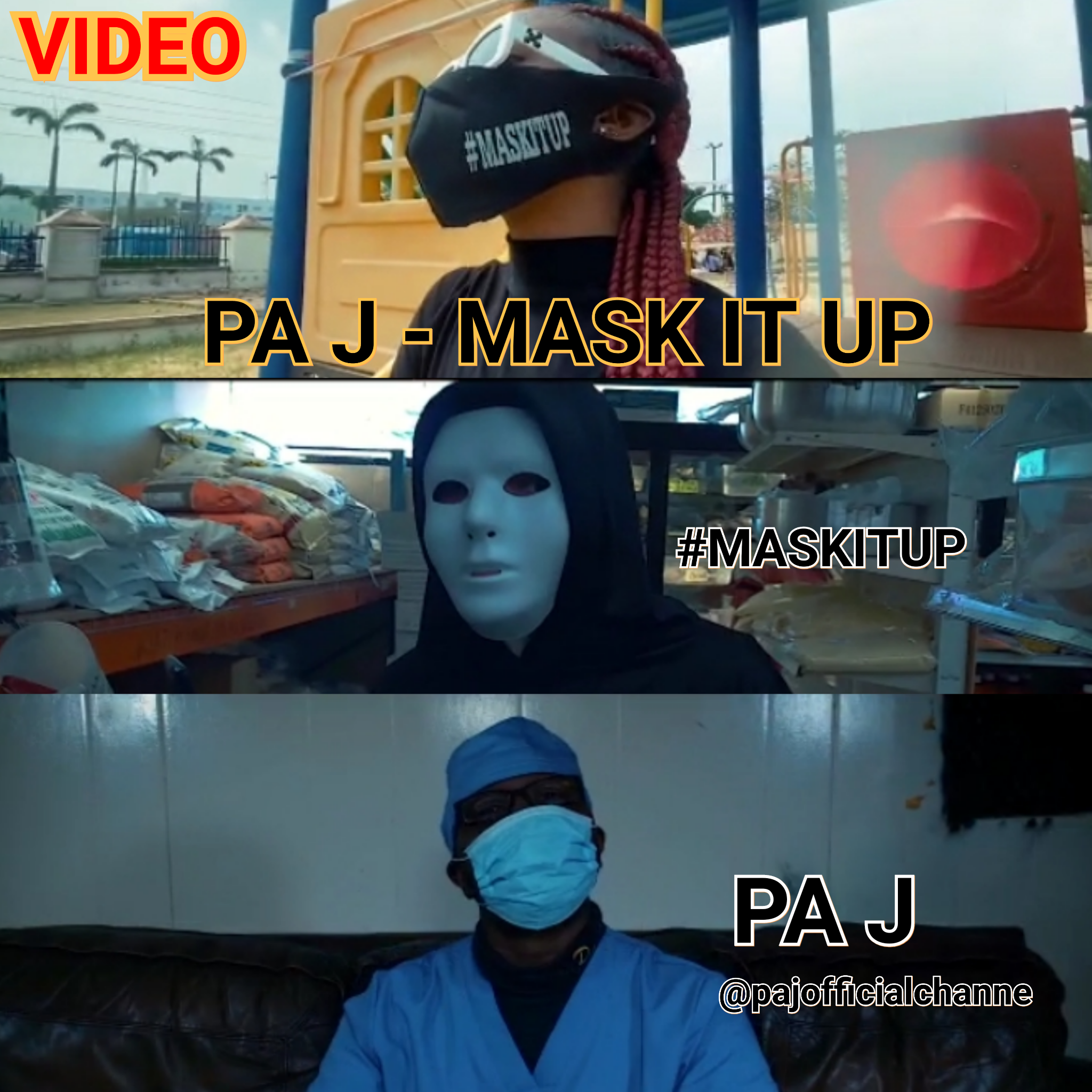 PA J wraps up the year with a visual of his song titled; Mask It Up" 
https://youtu.be/H3MH_mUnuqo
PA J in early October released an amazing studio album titled APPETIZER , An album that houses 10 hot and mind-blowing tracks you don't want to miss on your playlist. 
#MaskItUp; the track_5 on the album is PA J's service to the general public, sensitising people on how dangerous it is if failed to wear face-mask and keeping all safety measures to stop the spread of Covid19 in our society and world at large. #MasItUp is the best music we need now to fight Corona Virus Pandemic.
 WATCH VIDEO BELO AND DOWNLOAD AUDIO
STREAM AND DOWNLOAD FULL ALBUM : PA J -APPETIZER ": MP3 HERE 🔥🔥
KOSERENAIJA FRENCH TRANSLATIOND
PA J termine l'année avec un visuel de sa chanson intitulée; Mask It Up "
 PA J début octobre a sorti un incroyable album studio intitulé APPETIZER, un album qui contient 10 morceaux chauds et époustouflants que vous ne voulez pas manquer sur votre playlist.
 Mask It Up; la cinquième piste (5) de l'album est le service de PA J au grand public, sensibilisant les gens sur le fait qu'il est dangereux de ne pas porter de masque facial et gardant toutes les mesures de sécurité pour arrêter la propagation de Covid19 dans notre société et dans le monde en général . #MasItUp est la meilleure musique dont nous avons besoin maintenant pour lutter contre la pandémie de virus Corona.