Barcelona Looses As Real Madrid Wins La Liga 34th Title in 2020. [ @KosereNaija ] Barcelone perd alors que le Real Madrid remporte le 34e titre de la Liga en 2020.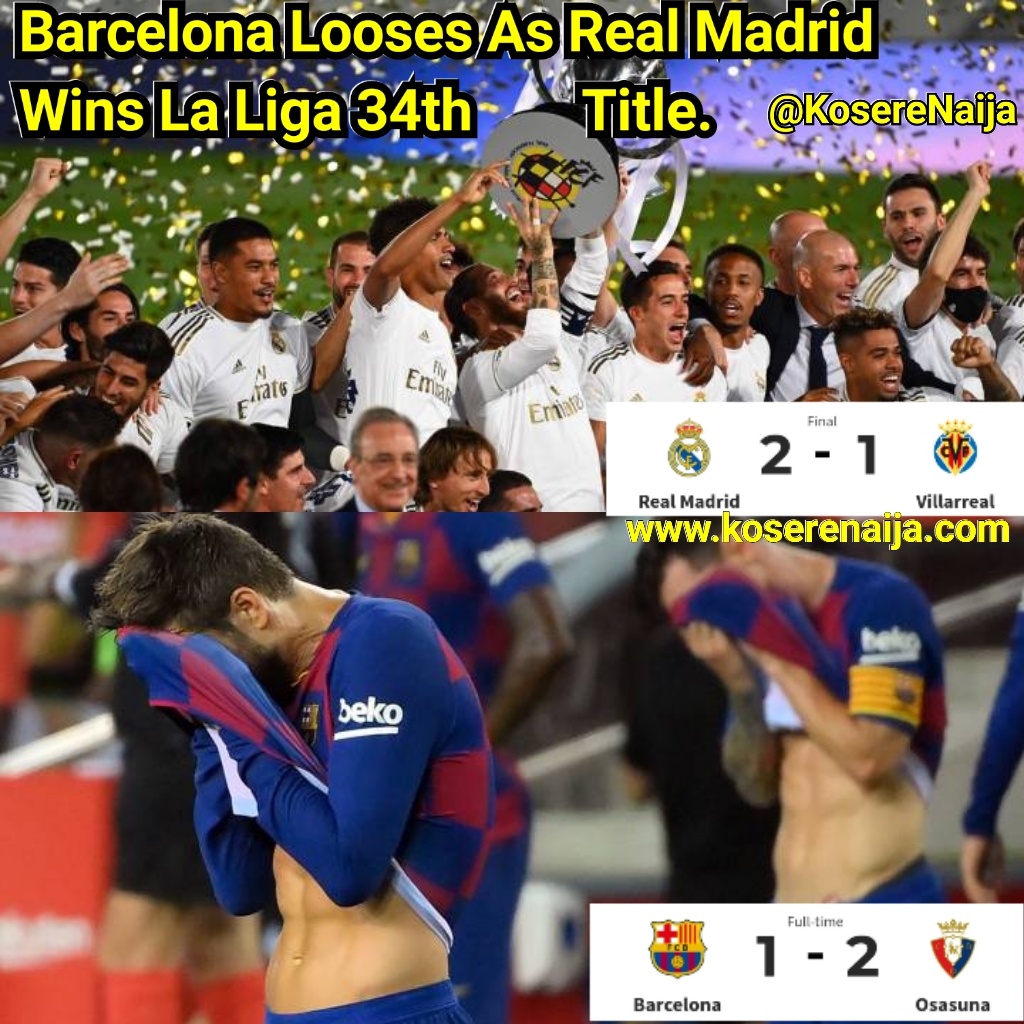 Much Frustration and dissapointment at Camp Nou as Barcelona FC surrendered La Liga title race to Real Madrid with a 1–2 match lost to Osasuna who were reduced to 10 men in 77th minute due to Eric Gallego's Red-card .
The visitors ( Osasuna) went ahead early in the first half with Arnaiz slamming the ball past Ter Stegen to put the men from Pamplona ahead on the quarter hour mark. A Leo Messi free kick which caressed the crossbar was the closest Setien's men can to finding the net in the first 45′.
Things improved for the home side especially after the introduction of Luis Suarez and Vidal as Barcelona drew level via a sublime trademark Lionel Messi direct free-kick. With news of Real Madrid leading from the capital, the consuming soccer fire from Barcelona was extinguished as Torres in time added on rubbed salt in the wounds firing Los Rojillos ahead in the 95th minute.
Real Madrid achieved their 34th LaLiga title on Thursday with a 2-1 home win over Villarreal.
 Zidane's side have been irresistible since the return of football after covid19 break and has done well as they won their 10th game in a row and marched to another trophy under their French manager. Zidane, often almost accused of having some secret formula for success that he refuses to divulge, has done it again.
Real Madrid's top scorer ; Karim Benzema, gave Madrid the lead with Casemiro robbing a risky Sofian Chakla pass, Modric pouncing on the loose ball like only Modric pounces on loose balls, and Benzema finished the way Benzema has been finishing all year. It was his 19th goal and 6th since the return of football. Madrid were on their way.
 Ramos stole in front of Gerard Moreno and raced forward before winning a penalty. Benzema slotted it home after a retake when a number of players encroached on the first effort, which saw Ramos cheekily pass to Benzema.
Kinldy scroll down to check out our french translatios
KOSERENAIJA FRANCAISE 
Beaucoup de frustration et de déception au Camp Nou alors que le FC Barcelone abandonnait la course au titre de la Liga au Real Madrid avec un match 1-2 contre Osasuna qui a été réduit à 10 hommes à la 77e minute en raison du carton rouge d'Eric Gallego.
 Les visiteurs (Osasuna) sont allés de l'avant au début de la première mi-temps avec Arnaiz claquant le ballon devant Ter Stegen pour mettre les hommes de Pampelune devant au quart d'heure. Un coup franc de Leo Messi qui caressait la barre transversale était le plus proche des hommes de Setien pour trouver le filet dans les 45 premiers.
 Les choses se sont améliorées pour l'équipe locale, en particulier après l'introduction de Luis Suarez et Vidal alors que Barcelone atteignait le niveau via un sublime coup franc direct de Lionel Messi. Avec des nouvelles du Real Madrid en provenance de la capitale, l'incendie dévorant du football de Barcelone a été éteint alors que Torres a ajouté du temps sur le sel frotté dans les blessures tirant devant Los Rojillos à la 95e minute.
Le Real Madrid a remporté son 34e titre en Liga jeudi avec une victoire 2-1 à domicile sur Villarreal.
  L'équipe de Zidane a été irrésistible depuis le retour du football après la rupture de Covid19 et s'est bien comportée en remportant son 10e match consécutif et en remportant un autre trophée sous la direction de son entraîneur français. Zidane, souvent presque accusé d'avoir une formule secrète de succès qu'il refuse de divulguer, l'a fait à nouveau.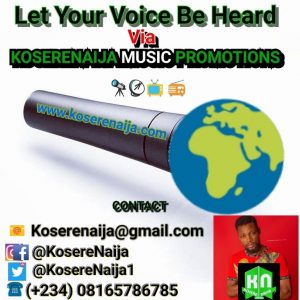 Meilleur buteur du Real Madrid; Karim Benzema a donné à Madrid la tête avec Casemiro volant une passe risquée de Sofian Chakla, Modric sautant sur le ballon lâche comme seuls Modric bondit sur des balles lâches, et Benzema a terminé comme Benzema a terminé toute l'année. C'était son 19e but et 6e depuis le retour du football. Madrid était en route.
  Ramos a volé devant Gerard Moreno et a couru en avant avant de gagner un penalty. Benzema l'a ramené à la maison après une reprise quand un certain nombre de joueurs ont empiété sur le premier effort, qui a vu Ramos passer de manière effrontée à Benzema.